Well, I am officially back in Illinois. Getting my things set up but here is a post.

Scans from IIM #25
2 Variant covers
6 Page Scans
4 Page Scans of "behind the scenes"... stuff

Icons here.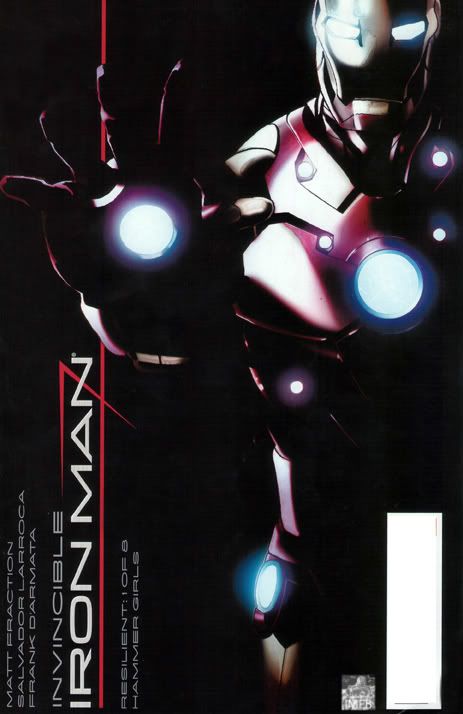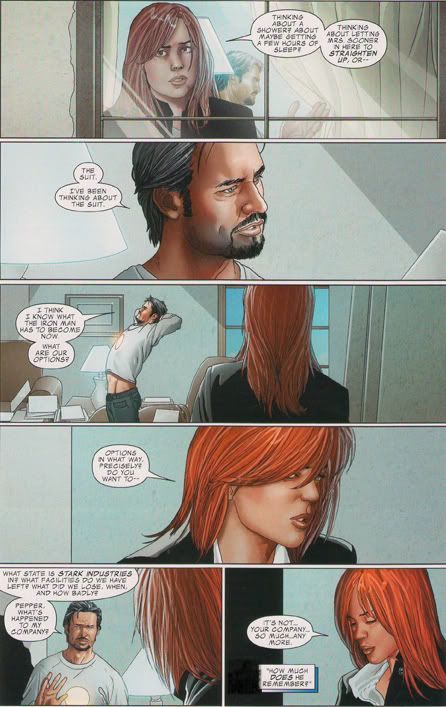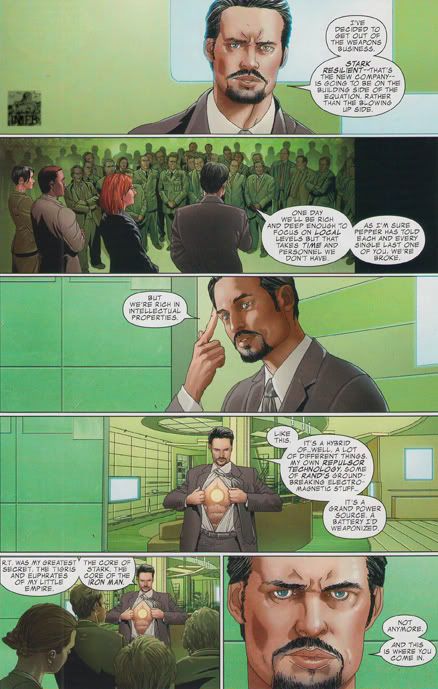 Important scene where Thor and Tony finally get a chance to "talk" in the aftermath of Civil War/WMW/Stark Disassembled.



Following two are the first time we get to see Tony's "new"

Bleeding Edge

armor.



Special section at the back of the comic going over how the artists and writers came to the new design for Tony's armor: