A few choice scans from 1970 Invincible Iron Man issues. I scanned, cropped, and fixed these up. If you take them, credit the blog. Thanks. As with the icon set that goes along with some of these, they are in b/w because these are from a tradepaperback, I can't bring myself to stick my actual comics under the scanner.
I love this, especially because of Tony's "TS" belt-buckle.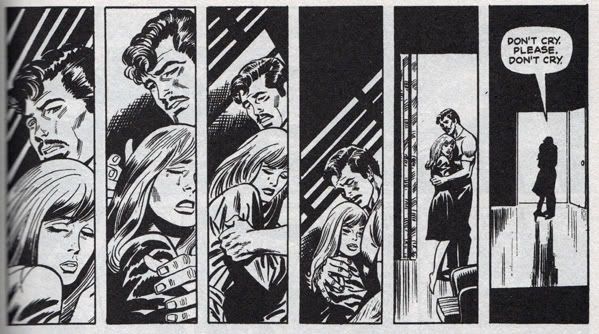 Marianna and Tony.
Hilarious, classic Nick Fury, all my memories of him are his face on some screen screaming (usually with cigar in mouth)... though, in his defense, Tony does just make you want to scream sometimes.
This is here because Tony's butt looks so good.
Suit up scene.