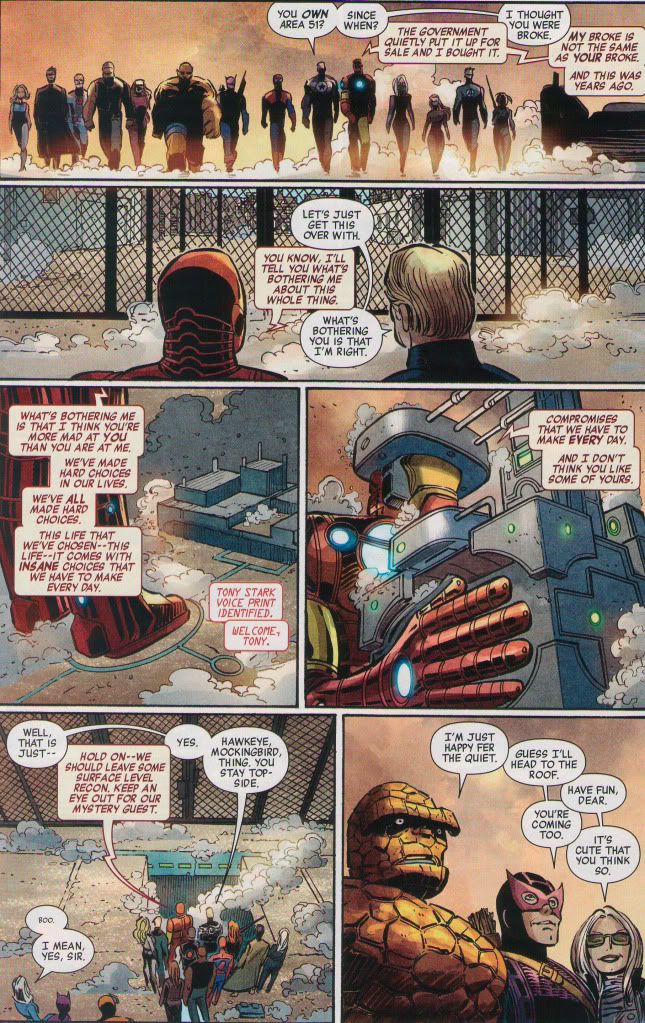 A one page scan from recent Avengers issue.
Tony Stark owns area 51, apparently. So I am marking this as "character information" because of that and, also, that was the reason I scanned it.
And this one Tony and Steve icon I made from the page scan. And always remember,
Tony Stark's broke isn't the same as your broke.
And credit me if you use/repost/whatever the heck.