Avenger's 11 Iron Man relevant scans.

Icon set here.



Cut out teaser for issue 12...

who

gonna wield that gauntlet---

Iron Man

gonna wield the

shit

outta that gauntlet. Yea, my attempts at humor are worse than pathetic.

And three scans from Avengers #11 that feature cool Iron Man-ness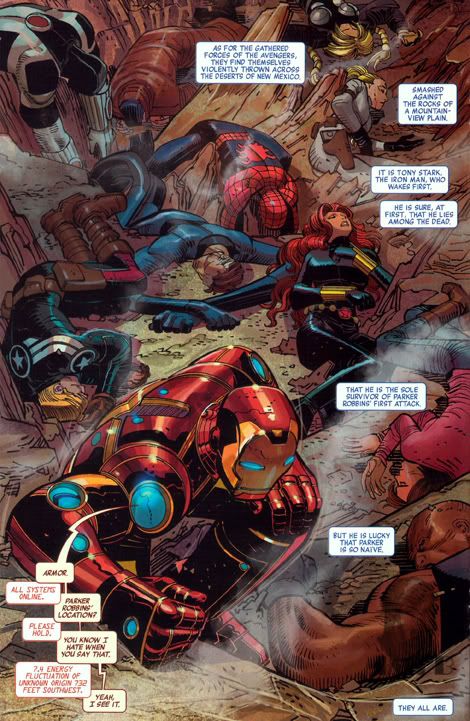 Scan from a cool piece of art featured in the back of Avenger's 11, I left the artist's credit line on there.