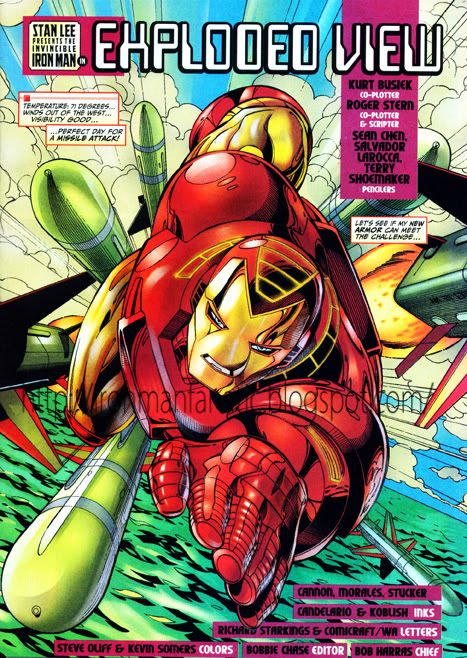 Invincible Iron Man VOL 3 issue 15. This one has a few scenes I think are neat, I love that it has a decent amount of Happy and Pepper featured. Cute scene with Tony and Pepper (which I scanned). Some neat shots of Tony getting in his reformed suitcase armor which is now more a pod looking thing, still cool. Tony's tie can't decide if its red or black and poor Pepper has blue eyes.
Icon set for these was posted awhile back,
here
.
Cute.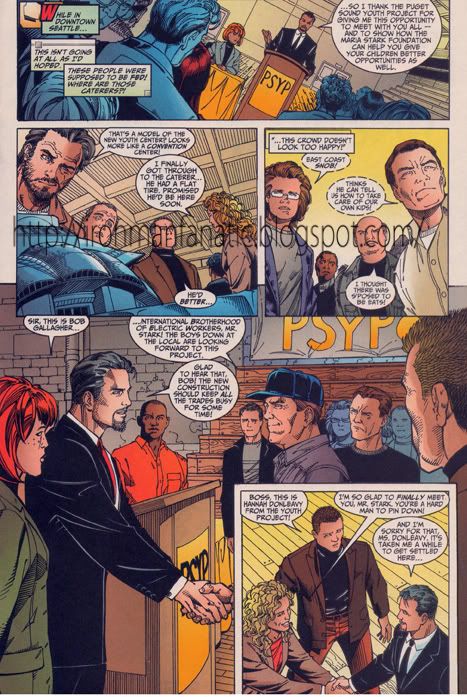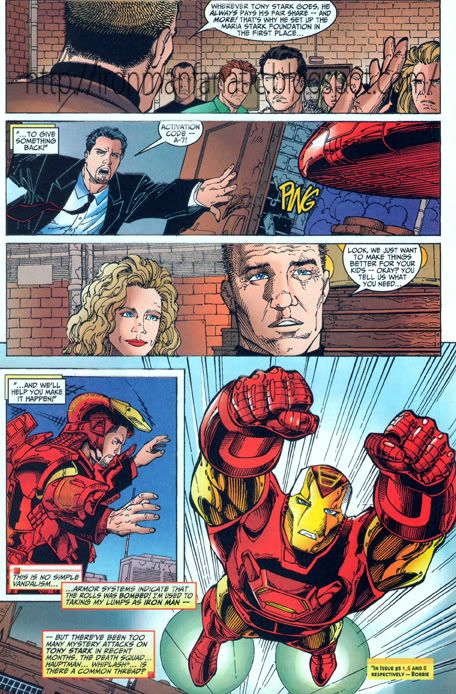 Change of artist for the last few pages, obviously (only scanned one page).
Please support the comic industry. If you like the scans you see here, please purchase the comic. You can find comics online by going to websites like Midtown Comics http://www.midtowncomics.com/ or purchase a subscription by visiting Marvel Comic's official website http://subscriptions.marvel.com/ or you can check out the place I get my comics from, they also ship- http://www.modernagereader.com/