Invincible Iron Man VOL3 issue 19. Some of my favorite pages, this also has one of my favorite drawings of Tony in all of Iron Man-ness.
Icon set was posted awhile back,
here
.
Happy is being a hero.
Tony takes a job for an old flame, Sunset. Here is one of my favorite pages for Tony, I love the yawn and his coffee face.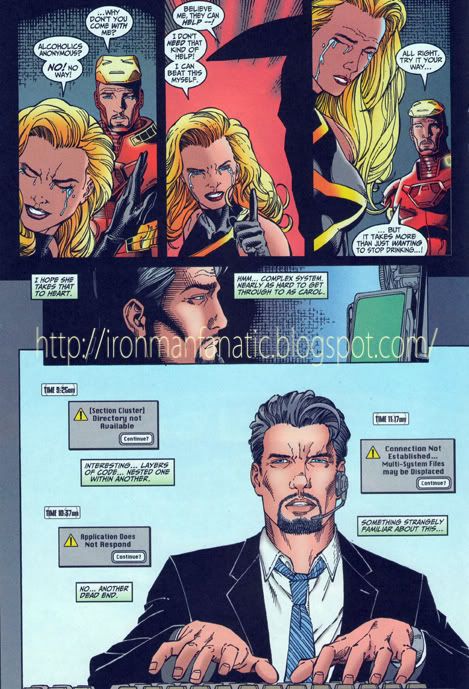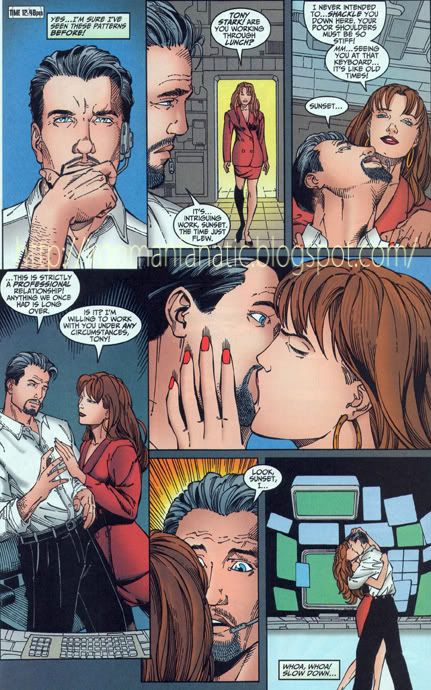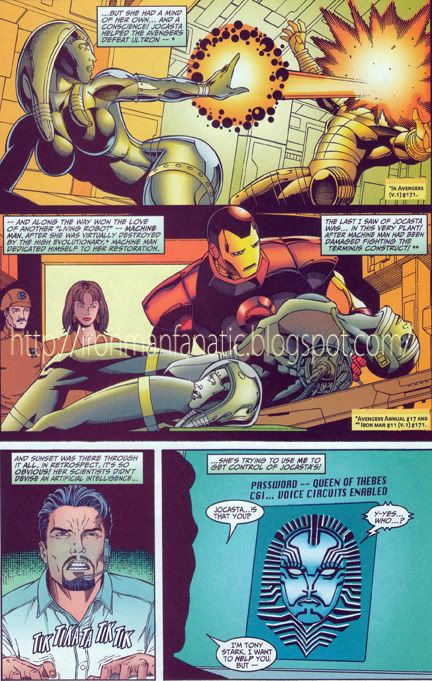 Tony figures out what is going on and then re-caps his relationship with Summer.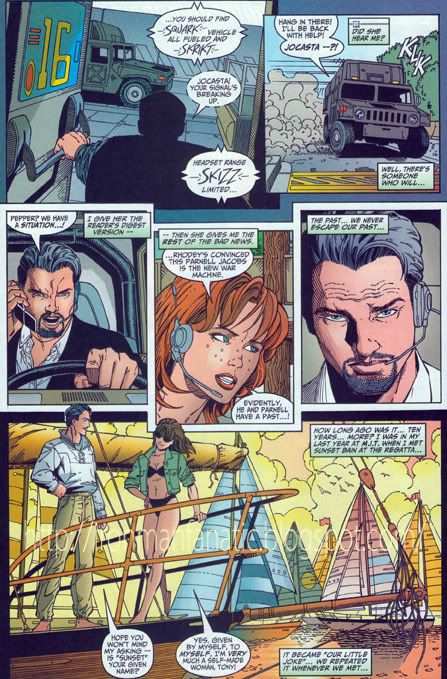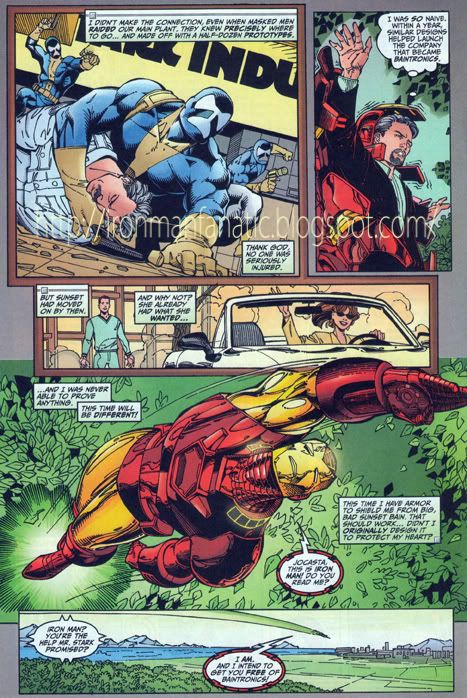 And we are once again reminded that Tony dates insane bitches.
Please support the comic industry. If you like the scans you see here, please purchase the comic. You can find comics online by going to websites like Midtown Comics http://www.midtowncomics.com/ or purchase a subscription by visiting Marvel Comic's official website http://subscriptions.marvel.com/ or you can check out the place I get my comics from, they also ship- http://www.modernagereader.com/