Invincible Iron Man #505, Tony really gets put through the wringer. Bethany Cabe, finally! I cannot even tell you how excited I was that she'd be coming back to Iron Man, I love Beth. If I had to pick a girl for Tony, it would be her. I feel sorry for Tony stuck between Beth and Pepper, god Pepper is so bitchy to Bethany but Pepper is a bitch, period. The sort of jealous, petty stuff I've seen her do throughout her comic career has made me cringe for the way my sex is written in general. I love Pepper, she has her great moments but... bitch...
ANYWAY, Tony has sneaky little sneak fingers. You naughty, clearly PTSD'ered, boy you.
Issue starts out with a two page flashback of a young Tony and Howard: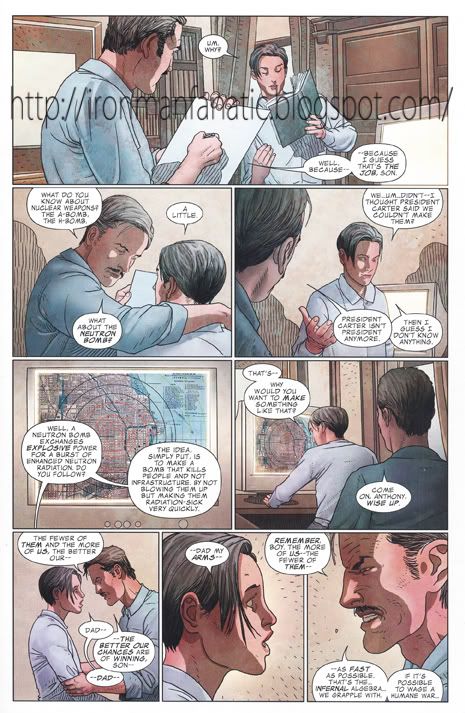 And here I have posted what I felt was most important in the issue- this is the face of "I'm checking out Tony".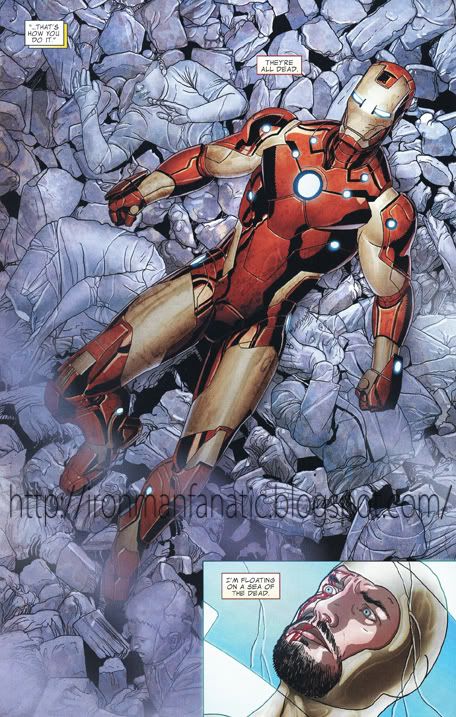 And, Pepper, Beth, and Tony. The second scan I posted is very important, don't take your eyes off that wine bottle!
I would like to think by the look on Pepper's shadowed face that she knows he took that wine bottle but, then again, I really would think that she'd say something and I know Beth would for a fact say something, which makes me believe she didn't notice.
Some panel clips:
*click for full
*click for full... and that was "lunch" its like brown paste? What did you eat, Tony? Coffee and chocolate?
*click for full
*click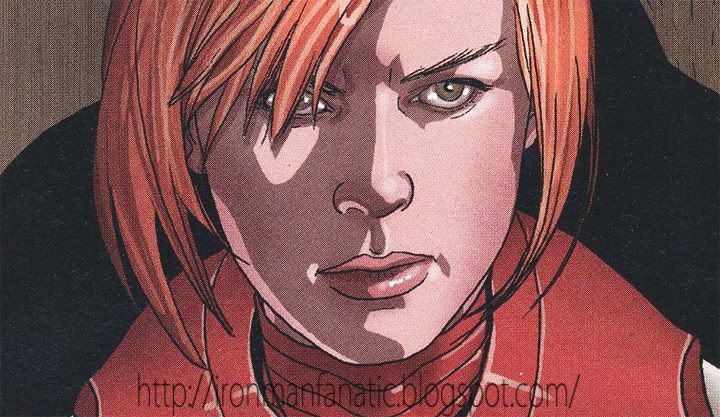 And just in case you missed it: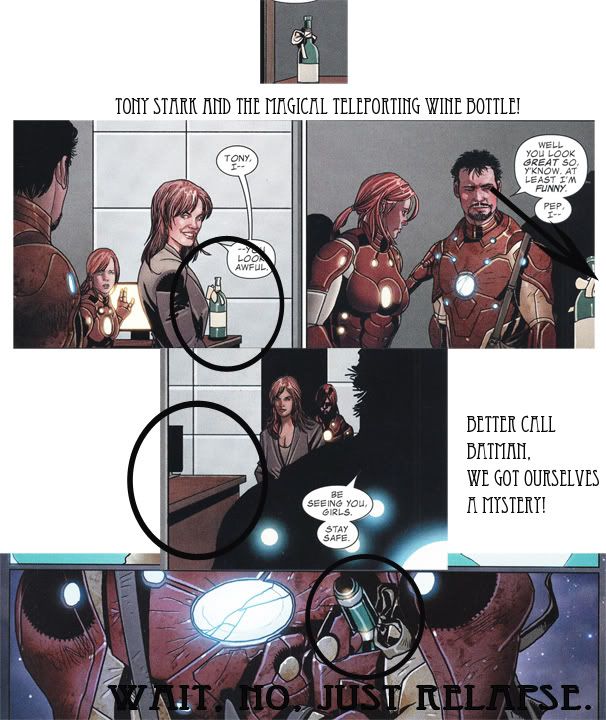 Please support the comic industry. If you like the scans you see here, please purchase the comic. You can find comics online by going to websites like Midtown Comics http://www.midtowncomics.com/ or purchase a subscription by visiting Marvel Comic's official website http://subscriptions.marvel.com/ or you can check out the place I get my comics from, they also ship- http://www.modernagereader.com/