A misleading cover for IIM #506, this would suggest Tony actually does something constructive in this issue. Sadly, he does not. Still, this is a pretty important issue for Fraction's run of Iron Man and an important issue for Fear Itself, at least character-wise. Tony's thoughts and feelings in this issue are important to his character for fanfic writers and Stark lovers all-around, so they're posted more for that than the art.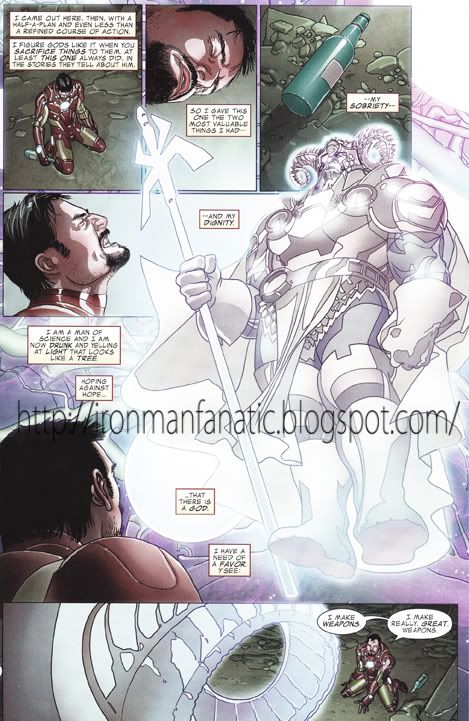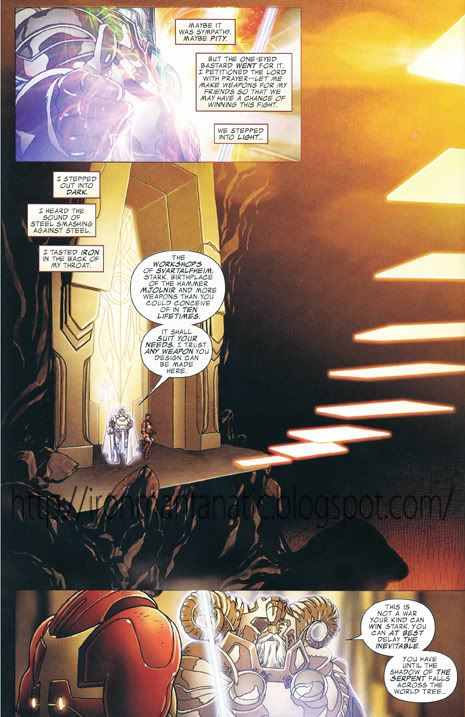 This is one of my favorite pages in years, "Stop yelling at me" and "I'm drunk, like drunk". I literally love these panels, I printed them out, laminated them, and sleep with them beside me.
This becomes more relevant in the coming issues, and it just looks cool. Have I menchioned I have a strong, irrational dislike for dwarves?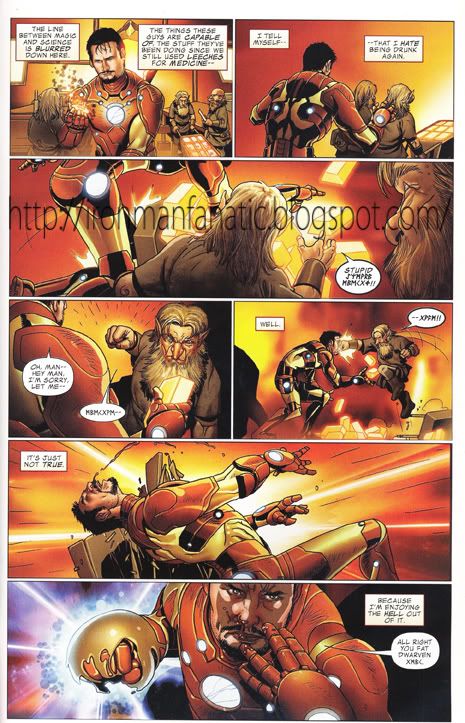 Oh Tony... but you know, on a serious note I like the way Fraction has decided to go with this. If you're going to have Tony relapse and want a different angel- I don't think you can get any different than this, nor anymore ridiculous, and I believe that nothing could make Tony drink again... until I saw this panel. I changed my mind. If anything would make you drink again (aside from laying on a pile of dead people in Paris), a group of belligerent dwarves is a solid bet to make a man of science, technology, and logic go...
fuck it
.
Please support the comic industry. If you like the scans you see here, please purchase the comic. You can find comics online by going to websites like Midtown Comics http://www.midtowncomics.com/ or purchase a subscription by visiting Marvel Comic's official website http://subscriptions.marvel.com/ or you can check out the place I get my comics from, they also ship- http://www.modernagereader.com/