One page scan from Fear Itself Book 3.
Bucky's death.
I post this not so much as a spoiler but because I thought the way the white was used as a fade-out for his passing was done rather beautifully.



The teaser page for Fear Itself Book 4, I love Tony in this.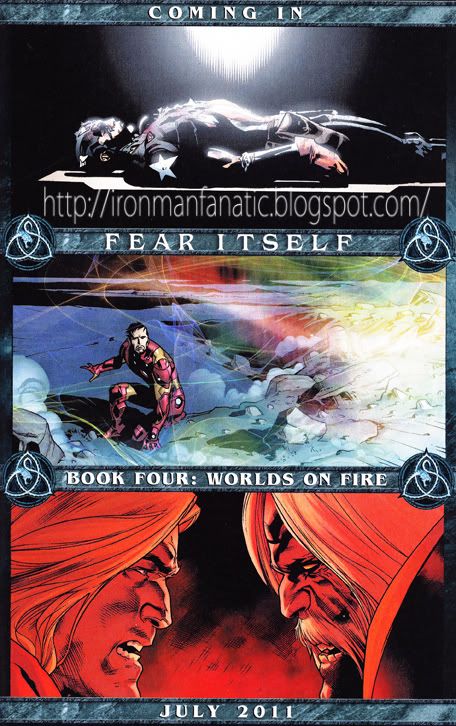 Please support the comic industry. If you like the scans you see here, please purchase the comic. You can find comics online by going to websites like Midtown Comics http://www.midtowncomics.com/ or purchase a subscription by visiting Marvel Comic's official website http://subscriptions.marvel.com/