Iron Age Alpha Oneshot. I highly recommend reading this to really have a better idea of what's going on in Iron Age mini series. The art is great, even though Tony had brown eyes, absolute must-read for Iron Man fans.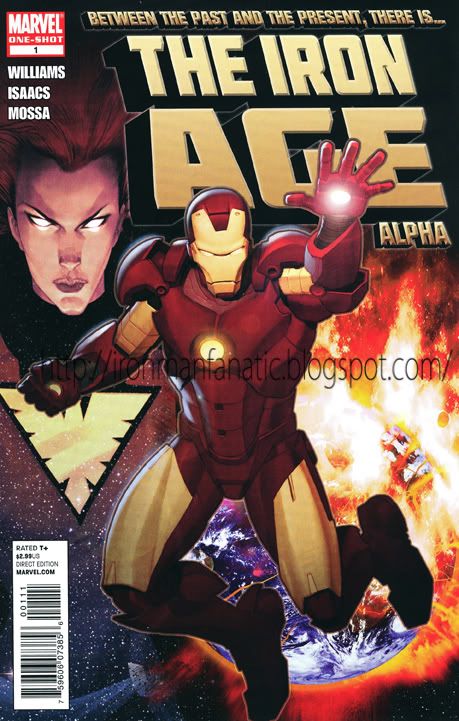 A few pages I really like.
Gorgeous Jean.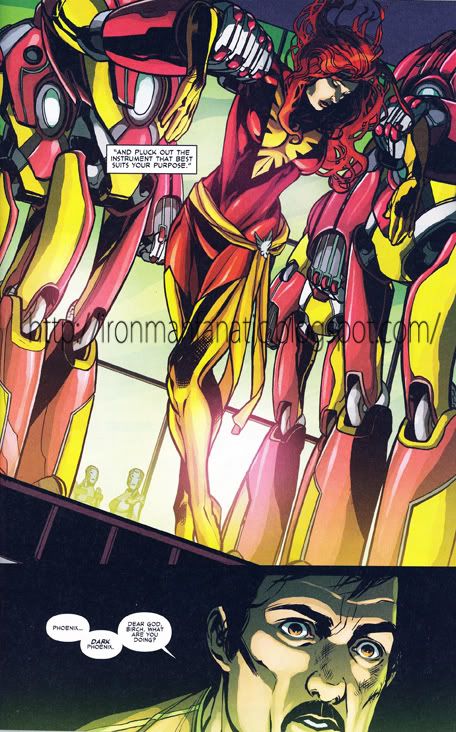 As you can see, Jean destroys the world and hurdles Tony into another time... starting our awesome time-traveling Iron Man tale.
I really like Tony's reaction above.
And this is just a fantastic shot of what's to come in Iron Age #1 (scans coming soon!):
Please support the comic industry. If you like the scans you see here, please purchase the comic. You can find comics online by going to websites like Midtown Comics http://www.midtowncomics.com/ or purchase a subscription by visiting Marvel Comic's official website http://subscriptions.marvel.com/