Yet another relaunch of Iron Man, this is the second issue of "heroes return" which followed heroes reborn. I remember being so excited about this when I was younger and I still look back at these issues and like them, I especially love the art both the way Tony was drawn and Iron Man. I also loved Pepper's funny little dog "Sock-boy" for Socrates.
But the "magical changing eyes" always bug me and still bug me in here where they so obvious change between brown and blue and sometimes Tony looks ... way too much like Leonard DiCaprio to me (might have spelled the actor's name wrong but oh well).
I posted icons for these scans... a few months back,
here
.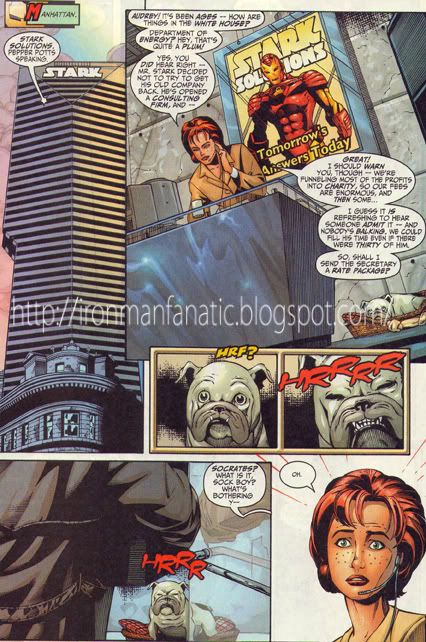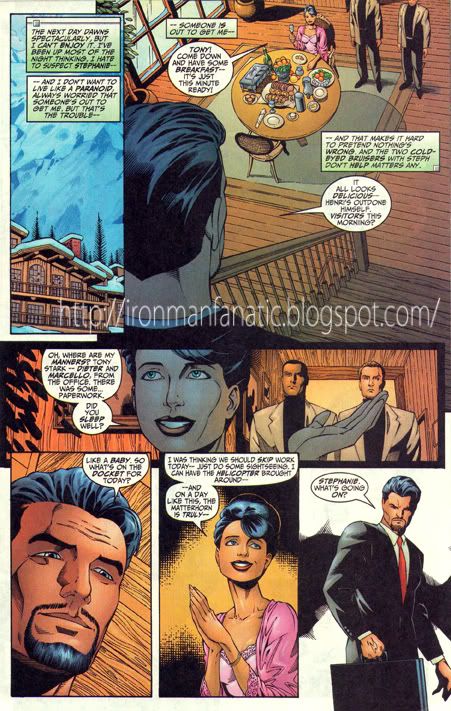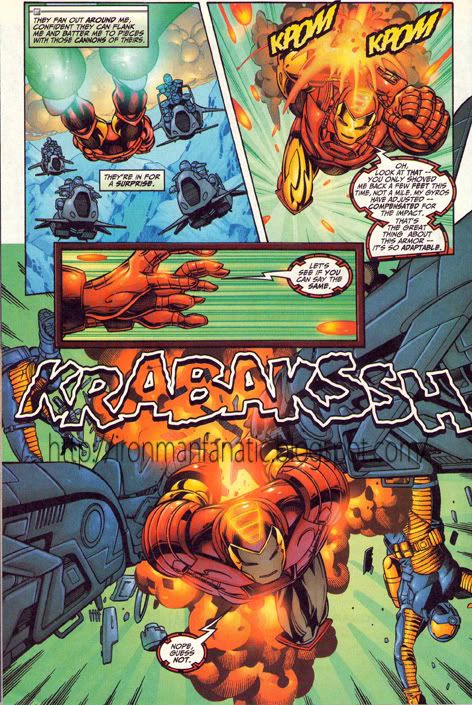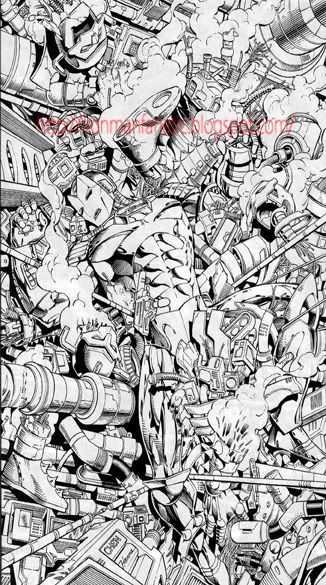 Please support the comic industry. If you like the scans you see here, please purchase the comic. You can find comics online by going to websites like Midtown Comics http://www.midtowncomics.com/ or purchase a subscription by visiting Marvel Comic's official website http://subscriptions.marvel.com/