A few of my favorite scans. Here is the important "Tony falling off the wagon" stuff from Fear Itself #5 (also is covered in IIM). Tony sits around and drinks and, finally, look who shows up?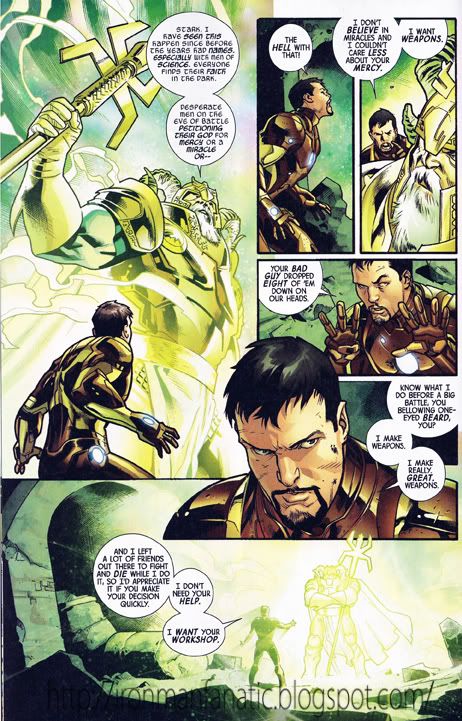 Steve's shield is broken: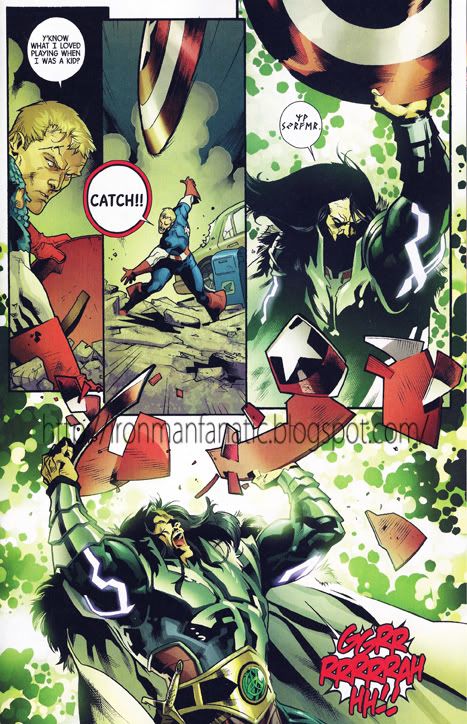 And he has a little chat with Spider-Man: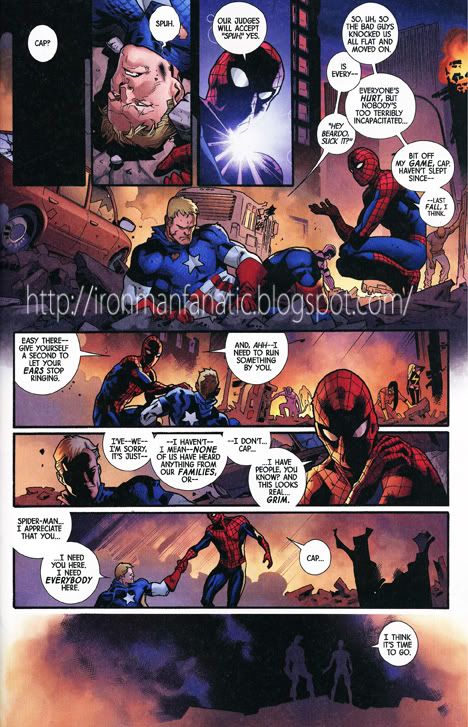 Other things I liked about the issue was the FF kids, Val and Franklin. I hope they become more dominant characters in the future and develop with some interesting edge, I sure hope they do something more with Val other than the "she's super smart" stuff. Anyway, the kids save their uncle Ben
daaawwww
.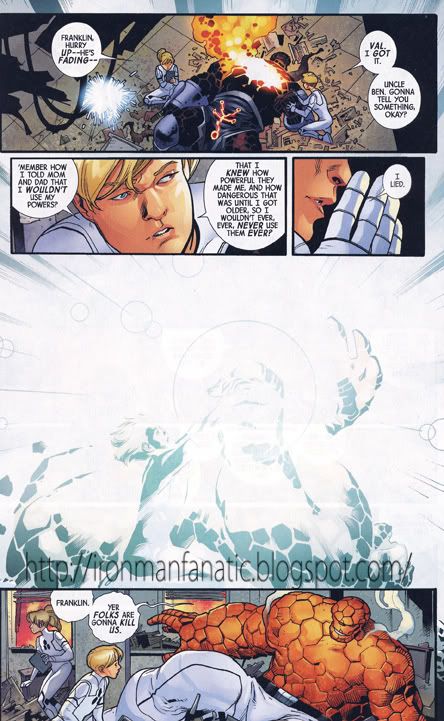 Please support the comic industry. If you like the scans you see here, please purchase the comic. You can find comics online by going to websites like Midtown Comics http://www.midtowncomics.com/ or purchase a subscription by visiting Marvel Comic's official website http://subscriptions.marvel.com/