A few scans of my favorite pages, and pages important to Tony, from Fear Itself book 4. I have been waiting for the big breakdown that was promised by Fraction with Tony having to turn towards God and magic... and here it is! While another lapse in sobriety isn't the most original turn to take and something I really didn't want to see... it doesn't bother me as much as I thought it would. I understand Tony's reasons for doing it and this time he clearly chose to drink in order to even have the possibility of summoning Odin, so it wasn't simply "falling off the wagon" or his usual sitting slumped in an office chair boo-hooying.
My main reason for disliking his choice to drink is because if he didn't drink during Marvel Civil War when he lost Steve and literally said, "if I don't drink from this, I'll never drink" (not his exact words but close enough)... I really don't see this pushing him over the edge, that's why I stand by my reasoning that this was, indeed, a deliberate choice to drink in hope of a specific outcome. A sacrifice. If this was just an excuse to drink stemming simply from a desire to drink, then I disagree with the writing and I don't think it reflects his character... but I don't see that as being the deal-o here.
I did enjoy the "Big 3" moments in this issue, which I think I posted in these scans what was important involving the three.
This was also covered more intimately in Invincible Iron Man (which I have not scanned yet).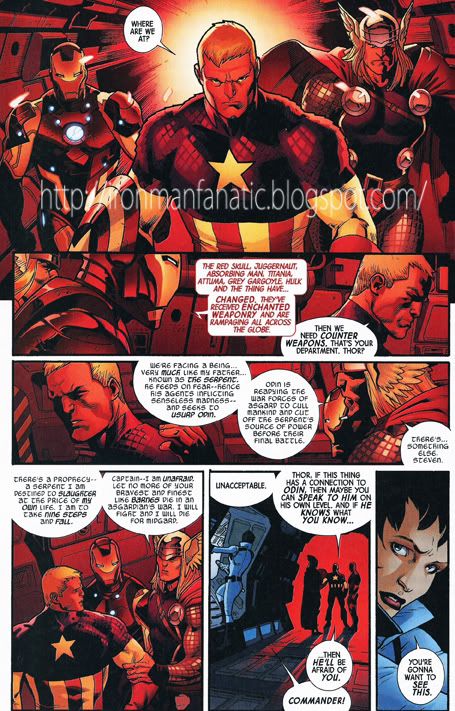 The Tony goodness: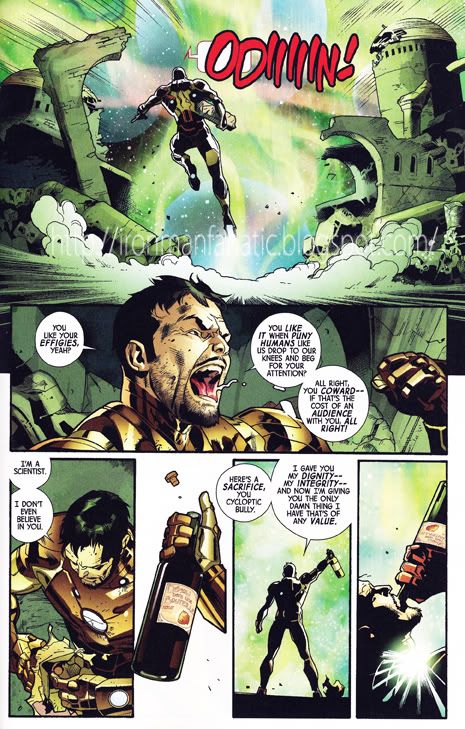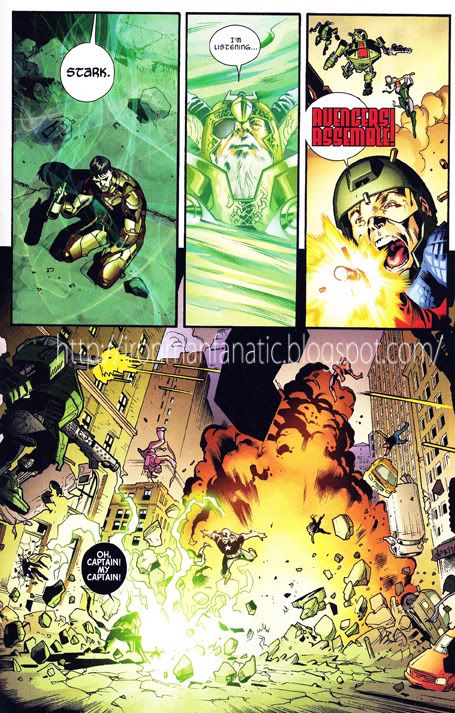 Please support the comic industry. If you like the scans you see here, please purchase the comic. You can find comics online by going to websites like Midtown Comics http://www.midtowncomics.com/ or purchase a subscription by visiting Marvel Comic's official website http://subscriptions.marvel.com/