Iron Age issue 2 scans, so hard to cut it down! So many awesome pages with Tony! I absolutely love how he runs around in this wearing a suit and his helmet. I really loved the Iron Age mini-series, I'm sad it's already over! I will be posting for the 3rd issue and Iron Age Omega at a later date.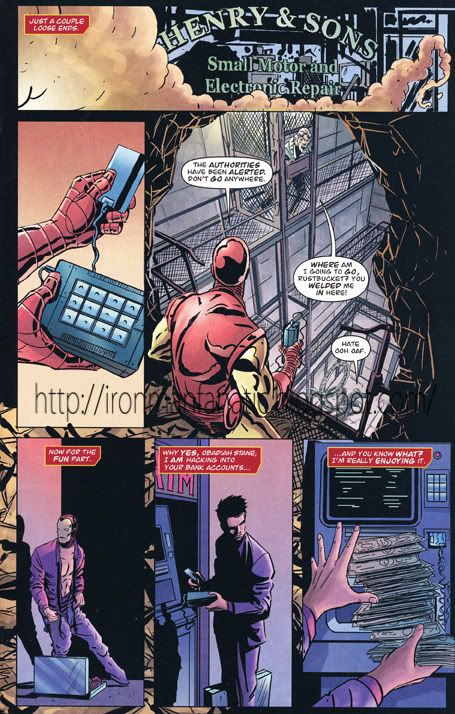 Especially love the art of this second page and that he's stealing money from Stane's bank account,
haha
.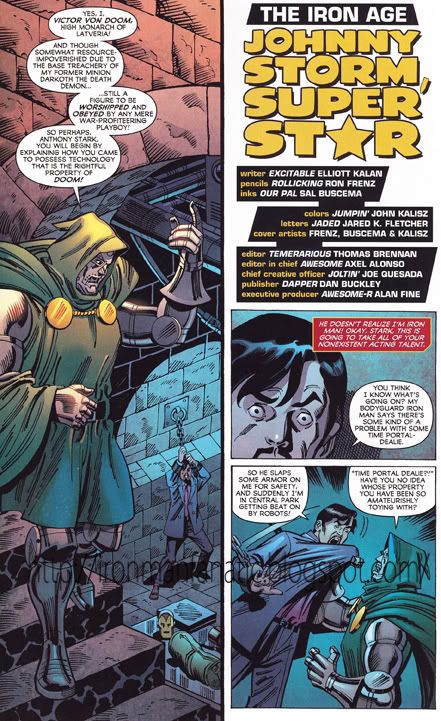 The story with Victor is great, I miss Victor and his third person monologues, I also cracked up at just this while... dungeon scene and how easily Tony manages to escape and get his armor back, it's so
classic
.
Johnny and Tony at a fundraiser party, confronting another "ghost of Tony past".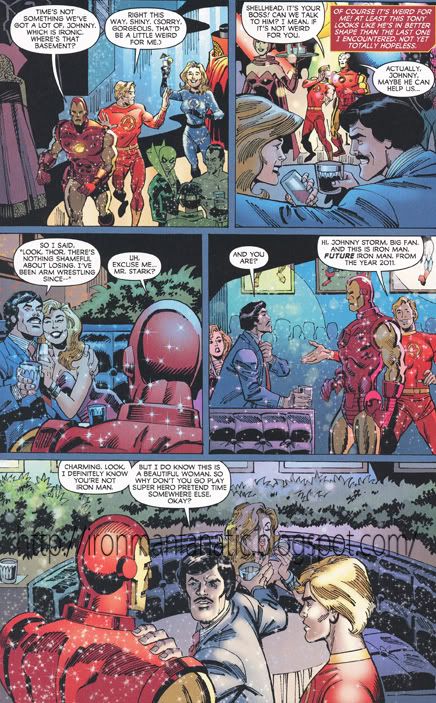 And good old Tony, reminding us of how much ass he kicked back in the day by wildly punching, kicking, breaking clavicals, and slamming heads together.
Tony says bye-bye to a adorable blushing Johnny:
More scans in the album but if you like what you see, BUY THE ISSUE! Or better yet, buy all of 'em!
Please support the comic industry. If you like the scans you see here, please purchase the comic. You can find comics online by going to websites like Midtown Comics http://www.midtowncomics.com/ or purchase a subscription by visiting Marvel Comic's official website http://subscriptions.marvel.com/