Not my usual post but, it still counts! This is my second wall in my bathroom. I am 98% finished with it, it's all Iron Man unlike the inner wall that is a mix of all things Marvel with an Avenger-heavy twist and color panels over the black and white. This outer wall is only Iron Man and only b/w, I haven't decided if I will put color pieces on it like I did the closet.
I'm still trying to get good pictures of the closet but it's dark enough that even with my light on I can't get a good shot and the mirrors on both sides also... is annoying.
But here is my almost-finished wall. I did a drawing of Tony on this one (its not all done), copied from a panel I really liked by Steve Ditko.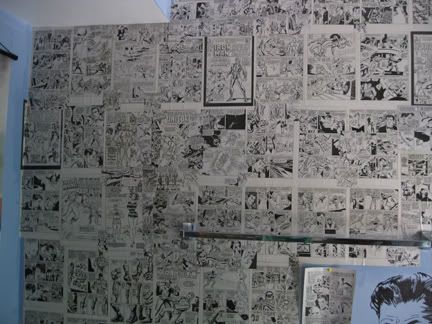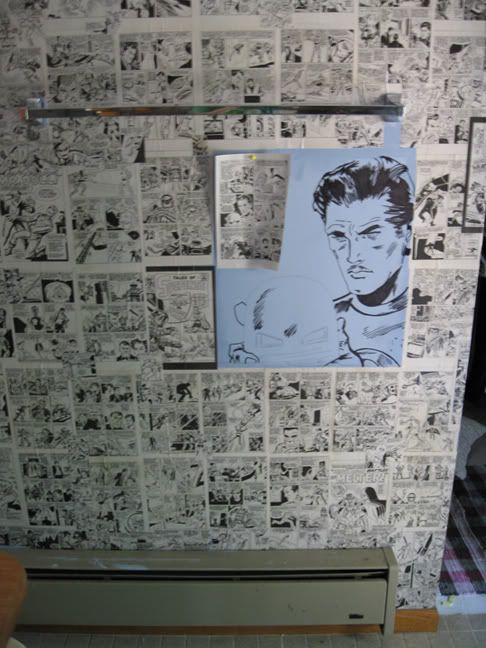 The closet/inner that I finished before, just a shot of one of the walls- it's done entirely, even behind the clothing but ... like I said, can't get a good picture and yes I blurred myself out because I can that weird doubled look with the blur is a mirror reflecting the other wall into it and me taking the picture >.>;;