Iron Age #1, awesome issue in this mini-series. Above is the normal cover and the Captain Britain variant. I didn't want to include too many scans from this issue but each story has great points, awesome art in general but so Tony focused it was really hard to narrow it down!
Tony has to face...himself and the dialog is pretty funny.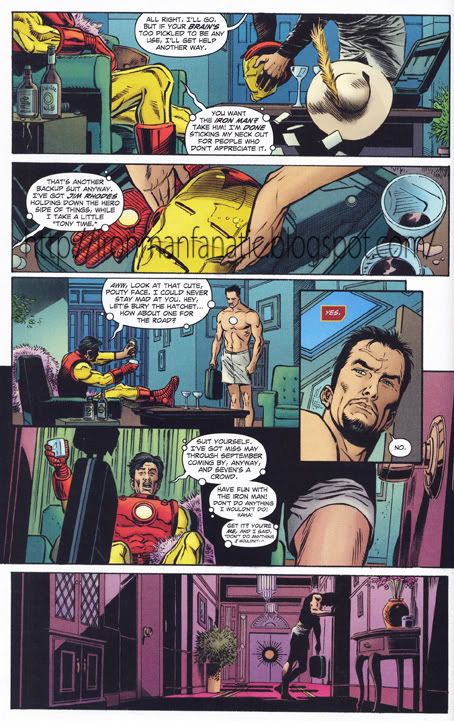 Then he ends up with his old school Avenger pals, facing some "unresolved" issues (ha). He gets help from good old Pym.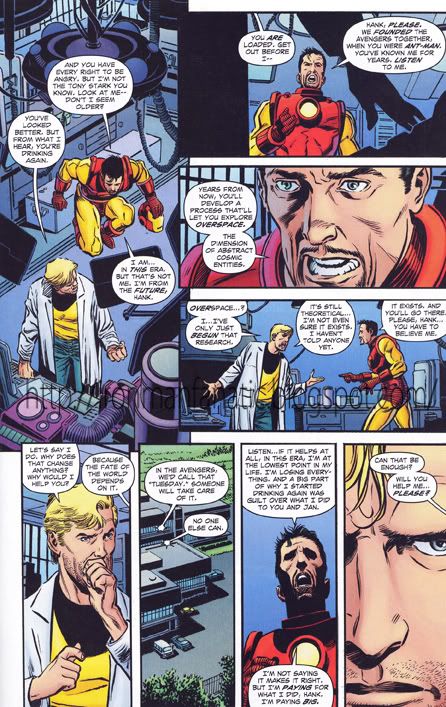 Another story shift (Iron Age is broken into sort of mini stories within the issue, writers and artists changing as Tony shifts through different points in time).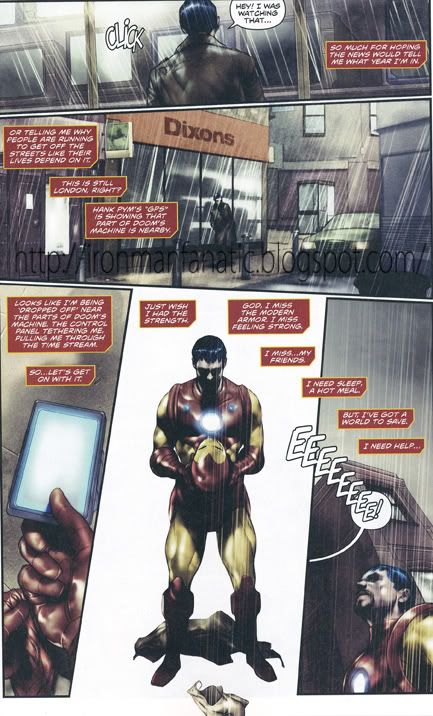 Please support the comic industry. If you like the scans you see here, please purchase the comic. You can find comics online by going to websites like Midtown Comics http://www.midtowncomics.com/ or purchase a subscription by visiting Marvel Comic's official website http://subscriptions.marvel.com/