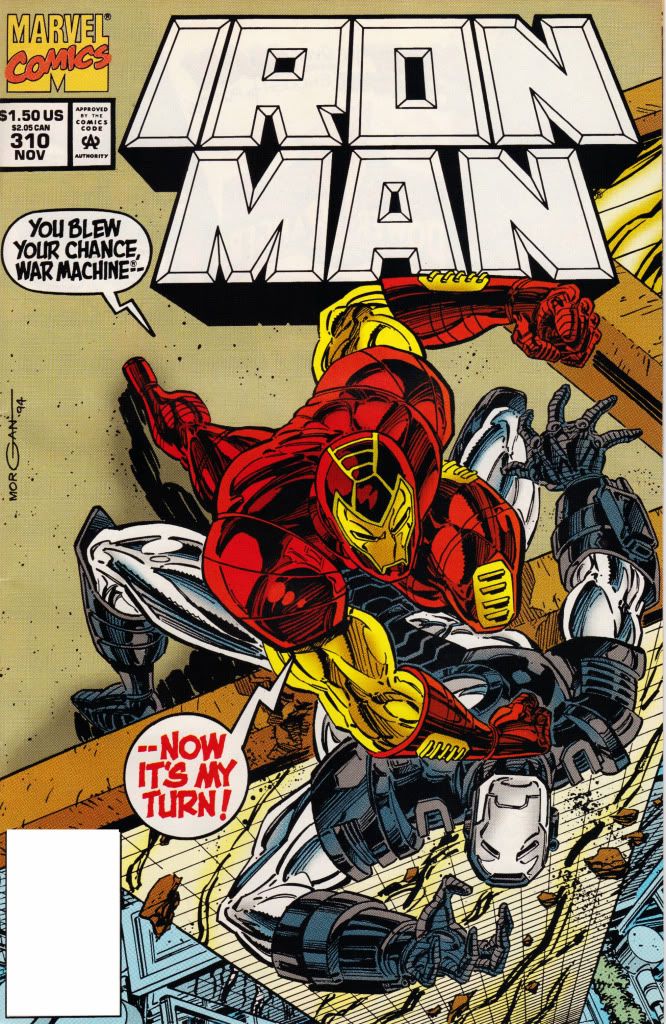 Tony & Rhodes have it out, has some pretty cool action shots. I actually won't be adding any quotes for this issue, the quotes worthwhile are in the scans I posted. Most of this issue is just Iron Man and War Machine beating each other through hard surfaces.

Click on the images to view them at full size. If you take them/use them/re-post them credit me with a link to this blog.
I also am not making an icon set for these scans, I didn't think they would look so good squeezed down to 100x100 pixels.